Don't take your frustrations out on your computer !!!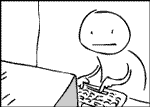 RING or EMAIL NOW !!!
Fix My PC 4 Me will get your computer up and running again that's what we do best. Also depending on the problem normally within an hour. Major problems with part replacement or upgrades maybe require off site repairs. So in these cases the client will only pay for call out new parts and fitting. In the unlikely event of no fix there will be no charge. So if you require Android box menu install, Kodi install on a fire TV stick. Also PC and laptop repairs upgrades, virus and malware removal, give us a call.
Is your PC running slowly or keeps crashing? this is probably due to a virus or adware. Viruses, Worms, Trojans adware Malware and other harmful items hence need removal from your PC. Treat your PC to a spring clean Perhaps its also time for an upgrade larger capacity hard drive more memory faster CPU better graphics card or even a new system?
Is your Internet access not up to scratch? Continually losing connection, or is it just too slow? Ask Fix My PC 4 Me to sort it out! Broadband advice & equipment. Share printers, files and the internet connection with other computers tablets and consoles or mobiles in your home with a home network.
Update to the latest software – Want the latest version of KODI installing on mobile or PC. Have you just purchased new software and it wont install or your uncertain of how to perform the upgrade just contact ourselves. Fix my PC can also install or upgrade all software subject to appropriate specifications of your equipment. We are regularly called out to clients with android boxes which are no longer updating or have been tampered with and settings removed we will reset and upgrade your unit to the latest fully working settings.
Want the latest gadget? – Get a quote for PC parts DVD-Writers – burn your own CDs & DVDs & backup existing ones Mp3 players, web cams & scanners Digital Cameras & Photo Printers TFT flat screen monitors Nintendo DS, Wii, Playstation, X-Box, and Android boxes all connected to your broadband and anything else you can think of – Just ask us!
Running a business? Get a domain name (www.uk-cheapest.co.uk) Web design and hosting for your business Online shop design for ecommerce and advice for Database design to look after customers, inventory or sales.
How much? Labour is also only charged per hour. While the callout fee is £25 this includes the first hour for any town or village within Sunderland or Durham . Although every effort is made to repair your PC in your home, it may be necessary to take your PC away to finish the repair or fit parts. We also maintain a no fix no fee guarantee.